LEGENDS EZ BREE Z AMISTAD akc CD RN - BREE
3 HITs obedience/3 perfect scores Rally
Four FEO runs at HPASC 2021 - all qualifiers on sheep.
Co-owned by Steve Shope (Legends), Anne Shope (Legends), and Judie Manuel (Amistad)
Eye Cerfed normal/normal (MDR1 and HSF4 cleared by parentage), full dentition, scissors bite
Spayed 12/2020 - Only because the Shopes desire to have no more litters - Bree will be competing in stock, rally, & obedience
dob: 8/23/19
Sire: RHETT - SDCH WTCH-X Lucky Rose No Lookin Back RTDsc AFTDsc PATDsc ATDXcsd, reserve cattle champion 2018 and top 15 sheep; top 10 sheep finals 2019; top 15 duck finals 2019; qualified for 2020 Nationals; High Plains buckle High Combined and Romeo High Combined Cattle Buckle September, 2019)
Dam: DENIM - SDCH WTCH-X Legends Indigo Girl of Oxbow RTDsc AFTDsc PATDsc ATDXcsd, 2017 top 5 cattle; top 10 ducks 2017 finals; high score 2017 ASCA Nationals/1st in cattle; 4th in Finals Cattle 2018
BREE8/17/2021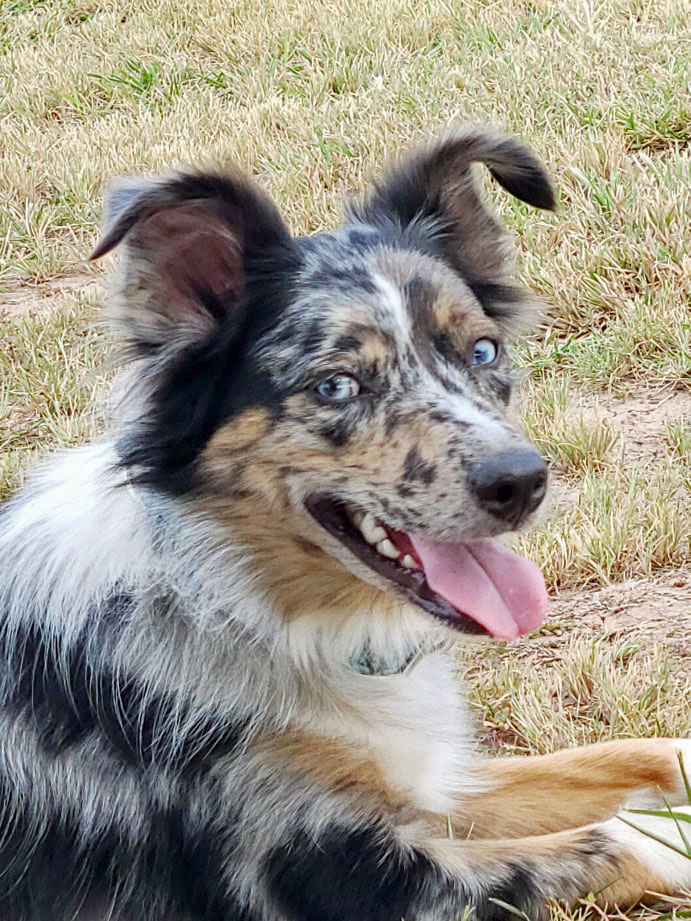 9/24/21
3 High in Trials in akc Obedience/3 perfect scores in akc Rally Novice - DEBUTS in ASCA at the Pretrials
Pictures & feedback on her as well as her siblings follow and will be updated as time allows
Slow maturing physically; Fast maturing mentally. Training on stock, in obedience and in rally. Smart, biddable, eager and doing great in all three disciplines.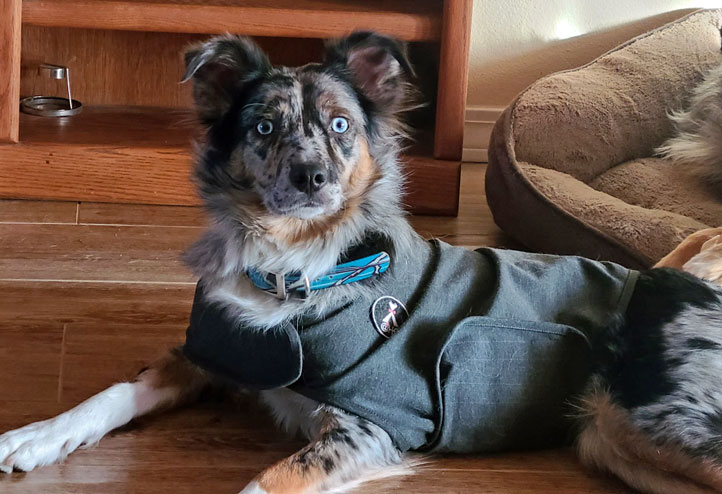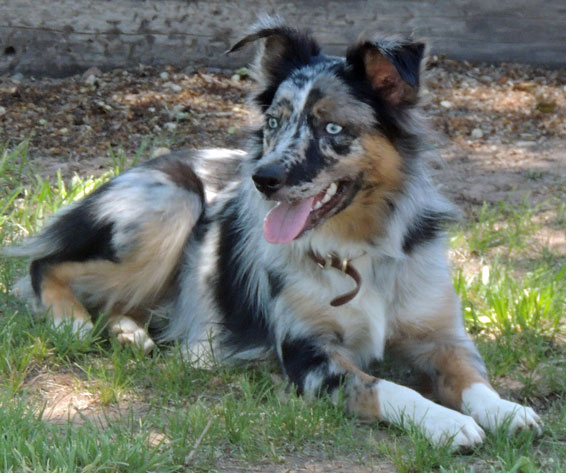 Those eyes!
PICTURED AT 15 MONTHS BELOW:
1st time in the bigger area (super nice training sheep) She "gets out," square flanks, walks up, takes her downs (okay, okay, okay, most of the time!) - She is our late HOF WTCH Edi's double granddaughter:)
THESE ARE HER SIBLINGS BELOW - AMAZING PUPS/PHENOMENAL OWNERS!
Julia Patten owns brother BEAR - Legends Grin and Bear It Amistad BN HS-Asd (intermediate legs)
Bear is training in stock work, and he's a natural with a lovely rate, takes both directions, is bidable and keen on stock. He's great in his pack of humans and dogs both and is being raised around livestock. He'll also do some barn hunt. He has a remarkable personality, lovely temperament, awesome movement, and is very bidable plus he is quite handsome and endearing.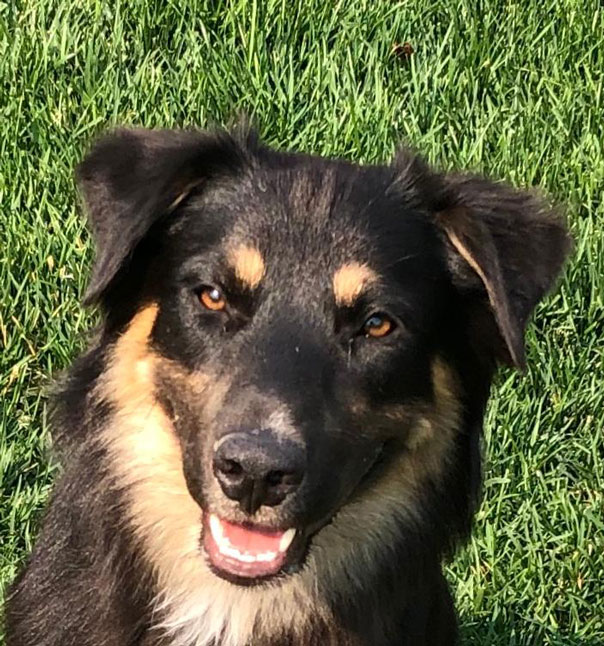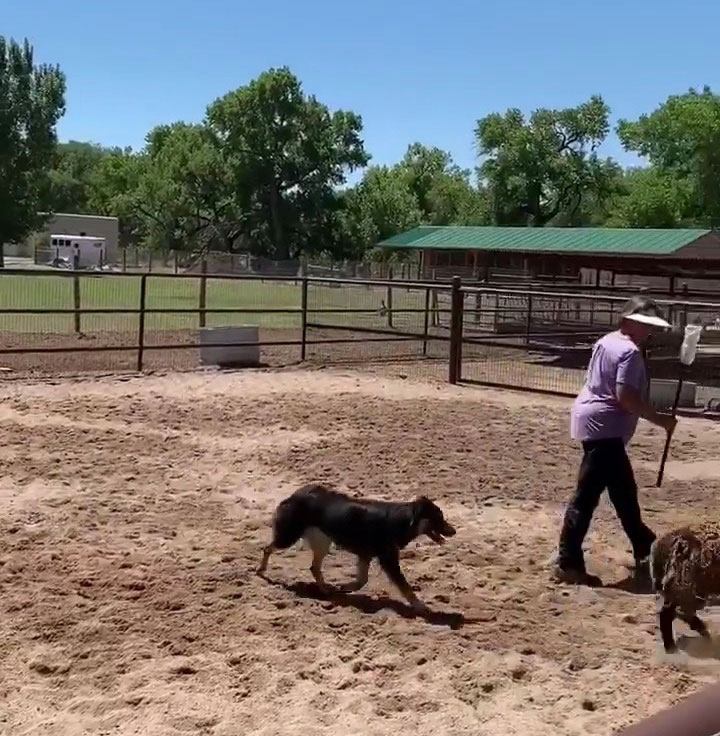 -------------------------------------------------
Tara Worron owns sister WREN, training on stock - will train in some performance as well. Wren LOVES WORKING STOCK - she's already being used to set stock for trials! - spoiled house buddy and queen of the tops of furniture! Loves toys and interaction. Watch for her in the trial arena.

------------------------------------------------------------------------
Janna Heuer owns sister RAVEN, training on stock foremost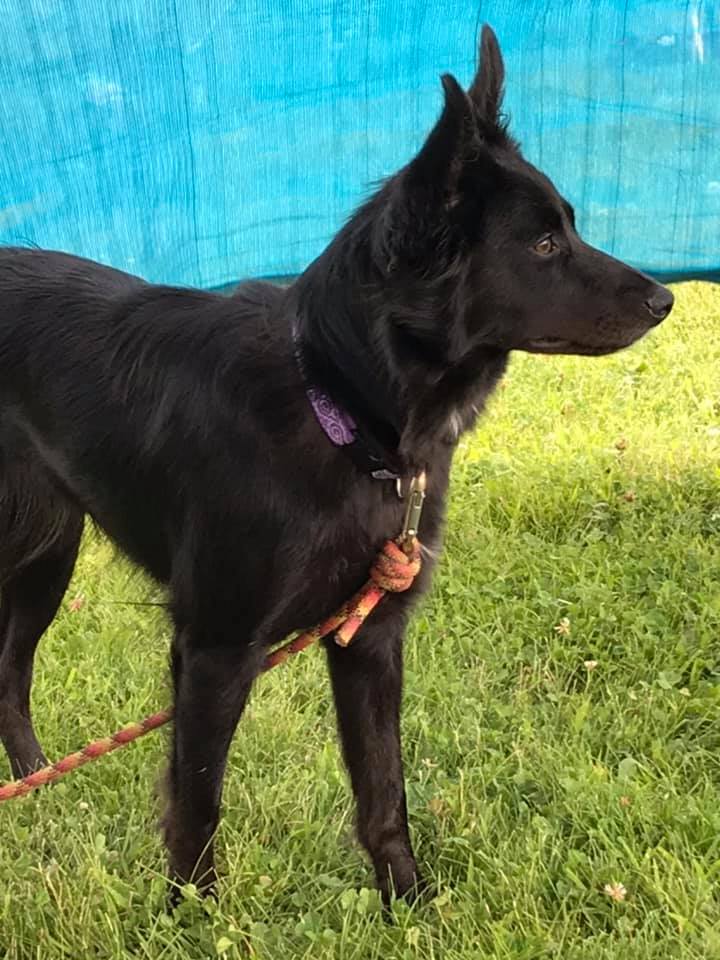 ------------------------------------------------------------------------
Peggy Timm owns sister LENA - Legends Lean On Me@Pawzone Amistad JHD akc RN (2 RA legs) NA HS-Ad (1 leg HS-As/HIT)
asca GS-N JS-N RS-N RN BN

(pictured directly below) - training in tracking, agility, rally, obedience and stock - loves retrieving and playing games - smallest in this litter but full up on brainpower and brawn both! Awesome Attitude! AND DRUMROLL: 5/2021 Agility legs in standard akc- finished #9 MVA at the USASA National Specialty at 19 months of age; Reserve High in Trial out of Ducks at the USASA Specialty (2 duck legs towards her title)